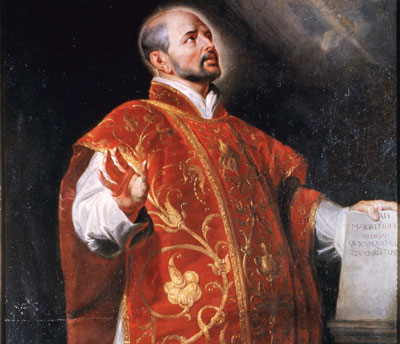 St. Ignatius
The Society of Jesus, a Christian Religious order founded by St. Ignatius of Loyola in 1540 has been active in the field of education throughout the world since its origin. In India the Society of Jesus is at present responsible for more than 150 Schools and Colleges in which over 1,15,000 young people belonging to every social class, community and linguistic group are being educated through the medium of English and different regional languages.
These institutions are part of the Catholic Church's effort to share in the country's educational undertaking. This effort while being particularly responsible towards the Christian community has always been at the service of the whole nation. Jesuit education is inspired by a vision of man drawn from the life and teaching of Jesus Christ who has always been respected and admired by the people of India.
It is also based on the principles of character-formation elaborated by St. Ignatius of Loyola. This vision and these principles give the Jesuit Institutions a specific character and set before their staff and students high ideals of humanism and service, towards which they are invited continually to strive.
A Jesuit School aims at the integral personal formation of the young. To accomplish this, special efforts are made :
To help students become mature, spiritually oriented men of character
To encourage them continually to strive after excellence in every field
To encourage them continually to strive after excellence in every field
To value and judiciously use their freedom
To be clear and firm on principles and courageous in action
To be unselfish in the service of their fellowmen and women
To become agents of needed social change in their country